Like many other software developers I have a bunch of CI jobs that I need to monitor. If any of these jobs are failing I don't want to update my code and break everything. Recently I've been using an app named Catlight. It works great, it's simple, it looks nice: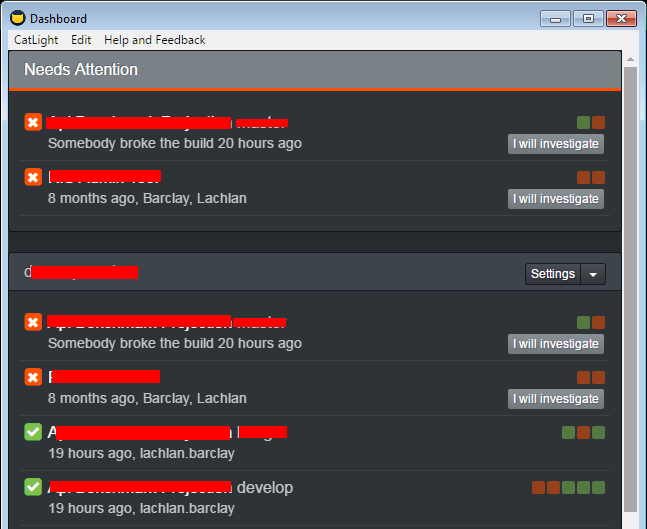 But the CPU and memory usage?? For just a simple app (all it does is poll a JSON service every minute and displays some basic stats) check out the memory usage:

Yes, that's THREE processes running, and it's using, in total, 94 meg of memory!
Is this a problem? Perhaps not to you. Is it an affront to everything we believe in as software developers? Yes.
It's also worth noting that I'm running a Dell Latitude E6540, which is a great laptop, but it has a notorious fan problem. If you tax the CPU a little bit for longer than a few seconds, the incredibly annoying fan kicks in, whirrs for a second and then stops. Then repeats. It drives you mental.
As a little exercise I wanted to see what would happen if I wrote the equivalent program in a boring Winforms c# app. I came up ...
Read More ->