Did you know that you can have zero downtime deployments with your ASP.NET application?
You don't even need to be using AWS or Azure, or have a fancy load balancer or anything else clever and expensive! So how does this thing work?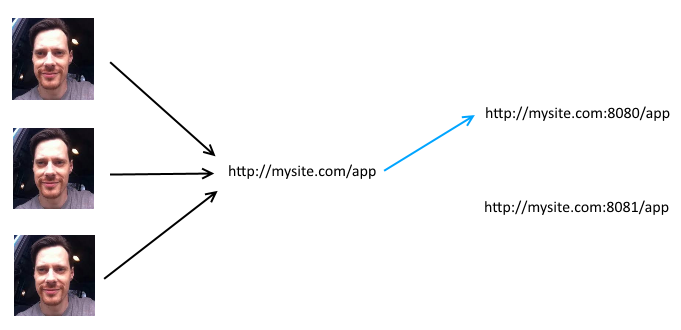 The basic idea is that you have two instances of your app running in production. At any point in time your users are using only one of these instances, and when you do a deploy you update the instance that isn't being used. Then you switch the users over to the new instance. See that blue line? That's a reverse proxy.
Martin Fowler (genius) calls this Blue-green deployments.
So how do I do this?
Well, before we can proceed, perhaps there should be a few pre-requisites listed:
...
Read More ->