G3 Australia! Youtube video and pics!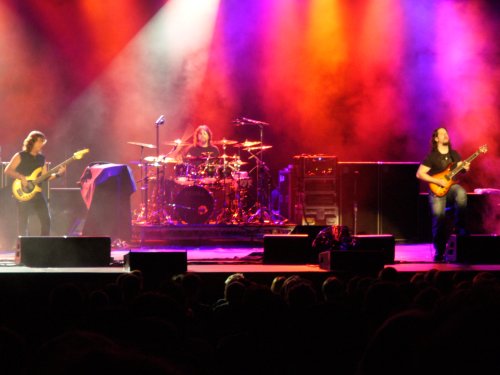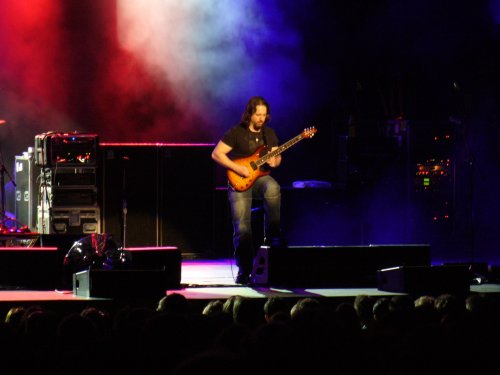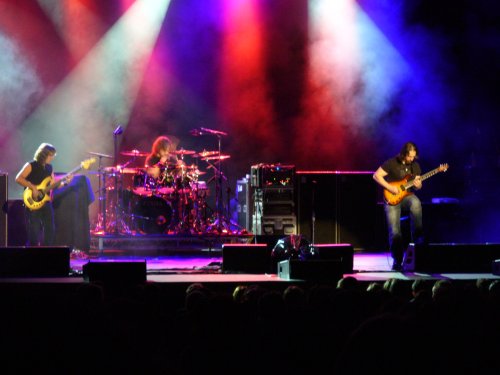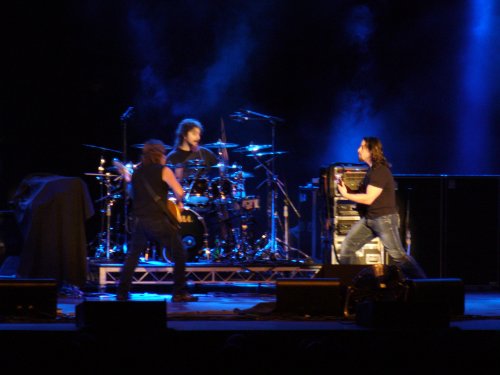 Petrucci kicked the show off with Damage Control - and boy did it rock. Awesome sound, brilliant playing, great songs. Portnoy was sick as always and LaRue completely rocked. Petrucci was definitely 'on' tonight (he's never off, really) and seemed determined to give us Aussies a great show - and he shredded like a loony. Awe inspiring stuff!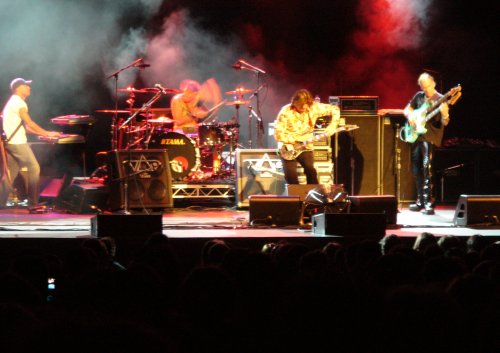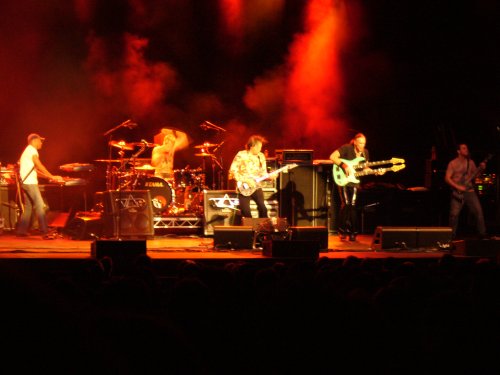 Vai came out and almost was a bit more laid back than usual. No fanfare opening, the band just walked out and started with "Tender Surrender" - Vai totally nailed it as always and pulled off a stunner of a set. He had a minor problem halfway through when his guitar decided to stop working - after a lead replacement and a guitar replacement, and a quick fiddle around on his pedal board things were back up to normal.



Vai sometimes gets a bit carried away with feedback and widdling away on his tremolo instead of bothering to play a couple of nice notes. But this was fortunately kept to a minimum and things were great. Billy Sheehan did a MONSTER of a bass solo. The guy is the master :)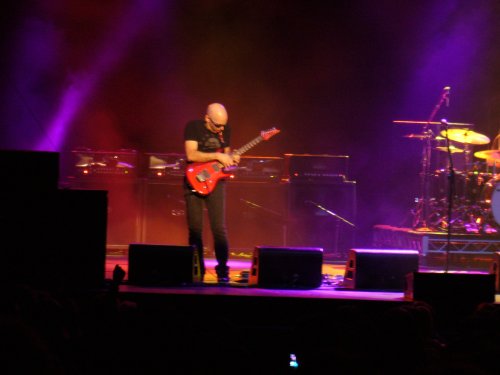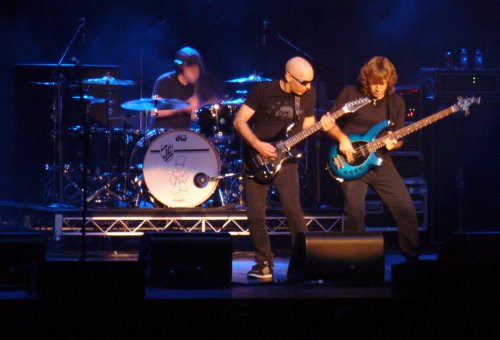 Satch then came out and played a ripping set. I've seen Satriani live a few times now and, to be honest, sometimes his show can get a bit boring. This time however Larue injected a bit of life into his show and it rocked! A favourite was the intro jam to Cool #9 - it went on for yonks and was extremely funky.

The usual encore consisted of 3 songs played together - "Voodoo Chile",
"Keep on Rocking in the free world" (a song that I've never actually
even heard before.. how old do you think we all are, Satch?) and
Vai's choice was "my guitar's going to kill your momma" which was
very cool, especially because it was featured on the first G3 vid.

By this stage it was 4 hours into the gig and most of us had heard
enough widdling! But it was still a great show and so much fun! Thanks guys!