Petrucci Clinic!

Here's a couple of pics from the Petrucci clinic, which was last night. I'll post about it later.

Petrucci playing his new prototype: (different pickups, and made out of a combination of basswood and maple)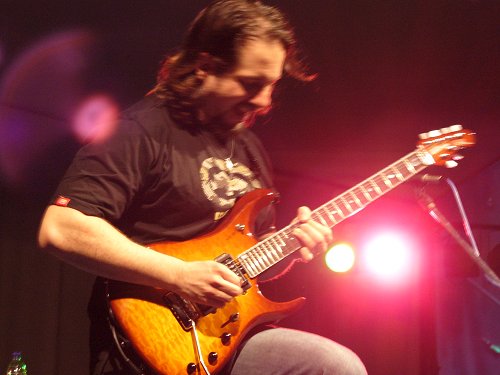 Amplifiers with La Rue's in the middle, about ten grands worth here (at least):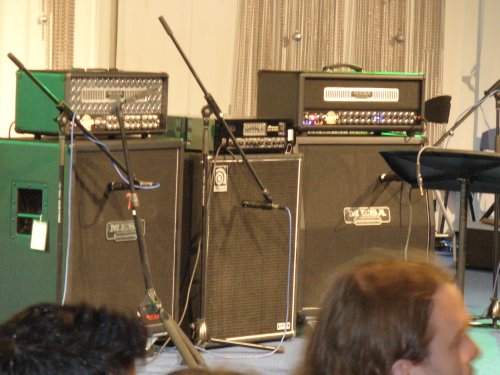 Craig (bass player in my band) and Petrucci: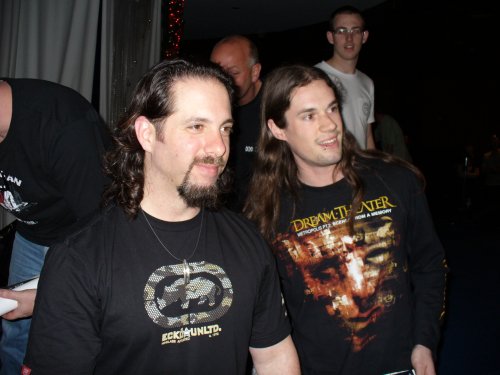 LJ and Petrucci: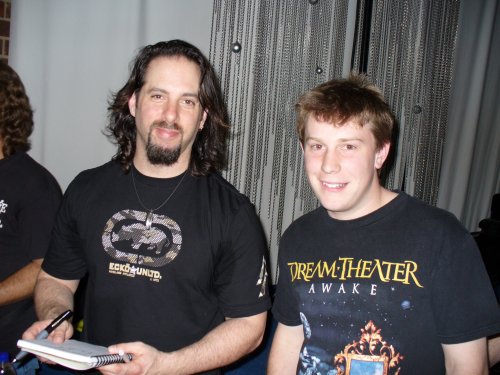 You see, I was there!